Evolution is an option on the main menu that allows you to evolve a Hero into a higher rarity version. The requirements to evolve a hero are either other Heroes, Armor Sets and sometimes Gold. When you select a Hero you will be able to see your card slots with captions on each card that display "Good to Go", "Level Too Low" or "Need Materials". If the caption says "Good to Go" then the requirements are met and you can evolve. If not, you can view what's required. Select the card to evolve and the necessary requirements will be displayed. Also, you have the option to select the required material cards to view the specifics, and the amount of Gold needed will be displayed at the bottom right portion of the screen.
Protagonist Evolve Steps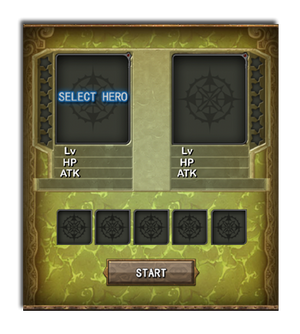 If you are having issues with trying to evolve, you can check out the FAQ page to find answers.
Within the Evoution option, you are able to access other features - Fusion, Skills, Create
Return to Basics or Home
All items (3)